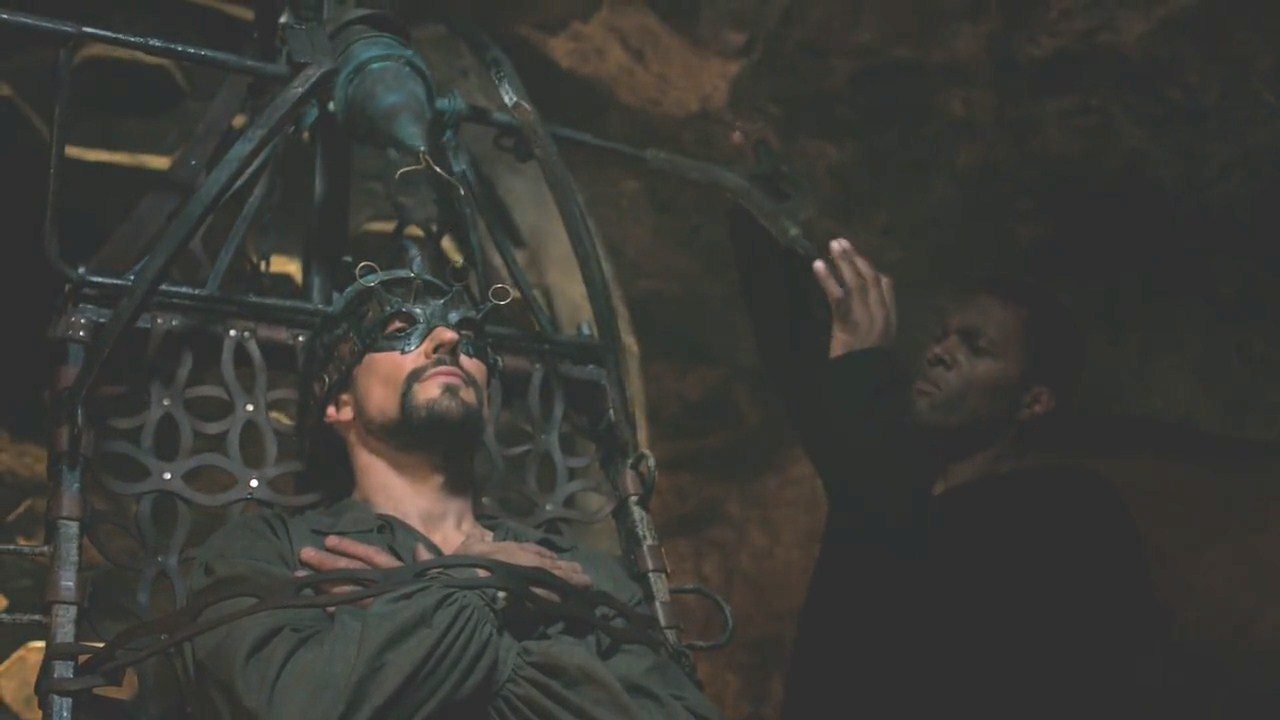 ROME, LONDON AND ONWARD…
This past week, I attended the Roma Fiction Festival and presented a 'master class' on Da Vinci's Demons and screenwriting to a local audience.  Many thanks to the BBC Worldwide and Fox International Channels for helping pull the Rome event together.  The press conferences and master class were enthusiastic, but surreal — when you participate, you have to wear a semi-real-time translation head-set.  There's always this odd time-lag between what you say and when it gets translated and vice versa.  The lag makes for some amusing and awkward moments.  The Roman audience seemed particularly concerned that we not white-wash Da Vinci's history.  They pointedly wanted to be assured that we would not shy away from controversy.
Since the Italian sites wrote up their stories in, well Italian — Tom Riley and I had fun running some snippets through Google Translate…
On the way back to London, we flew out from the "Leonardo Da Vinci" airport and spotted this larger-than-life Vitruvian Man, which seemed like a nice omen — just another reminder of how much Da Vinci has permeated the public consciousness.
Back in London, I met with our Fox International Channels partners and did some early press.  Fox will be rolling out Da Vinci's Demons in 122 countries and 35 languages virtually day-and-date with our North American premiere.  It's a mind-bogglingly complicated launch.
Next stop is New York Comic Con, where Tom Riley, Laura Haddock, Lara Pulver, and myself will be presenting the first official trailer for Da Vinci's Demons.  If you are in NYC this upcoming Saturday, please drop by our panel.